Rachele Russell - Singing Teacher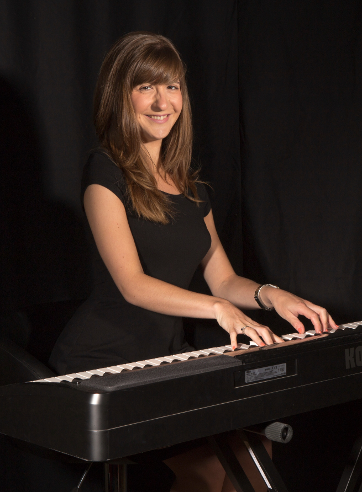 Vocal Tuition for ages seven & upwards.
Learn a variety of styles of music ranging from classical and music theatre to pop.
Work on vocal range, technique and performance.
Sing for fun or work towards exams and public performances.
For latest news, please visit the Rachele Russell Vocal Tuition Facebook page below.
Testimonials
"When I first began lessons, I had been in a choir for a couple of years but could not read music and was not confident that I was hitting the right notes. Lessons with Rachele are a fun, gaining experience & working through a range of genres - some I never would have considered attempting before.
I have had lessons for a number of years and can now read music & pitch notes with more confidence. With Rachele's support, I have also undertaken solo performances through the encouraging and excellent teaching I have received.
Rachele's wonderful help, whether I am trying solo or group pieces, has made me into the more confident performer that I am today." - Arlene, mature student
"My eldest daughter has been having singing lessons with Rachele for the past 5 years and my youngest for 2 years. During this time they have both thoroughly enjoyed their lessons, singing a mixture of modern and traditional songs.
They have completed singing examinations, which has given them a real sense of achievement and participated in small singing concerts to boost their confidence in performing. Rachele has a very encouraging and supportive manner in nurturing their musical ability." - Claire, parent of 15 year old and 11 year old